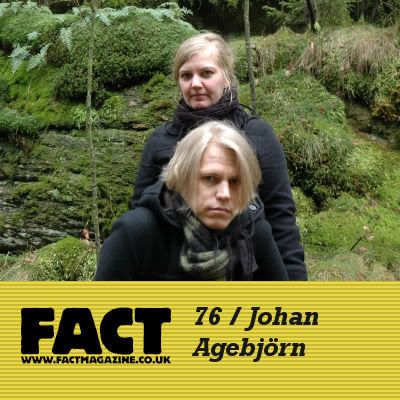 Sally Shapiro producer Johan has put together one of the best mixes I've heard for a long time for FACT Magazine. It's an excellent example of the quality and variety of tunes from the 'nu-disco' genre. Mid-tempo pacing, plenty of lovely melodies, an appreciation of song based structure and smooth, no frills mixing.

Tracklisting:

Friday Bridge: This Case Is Closed (Johan Agebjörn Remix)
40 Thieves feat Qzen: Don't Turn It Off (Brennan Green Remix)
Sally Shapiro: Miracle (Bogdan Irkük Remix)
Friendly Fires feat. Au Revoir Simone: Paris (Aeroplane Remix)
Dølle Jølle: Balearic Incarnation (Todd Terje Remix)
Bogdan Irkük: When I Dream Of New York
Fox the Fox: Precious Little Diamond (12" Version)
Glass Candy: I Always Say Yes (12" Main)
Datassette: Weather Conditions

DOWNLOAD
Grab it while you can, the link expires in three weeks.