4. Be Bop Deluxe - Shine (live).mp3
//Live! In The Air Age 1977

A nice slow groove here with plenty of ups and downs, with good lead guitar and some nice keyboard work too. I actually know nothing about Be Bop Deluxe and this is probably the only track I'll really listen to from the LP (which I picked up due to Fritz Lang's Metropolis imagery being on the cover). A quick search on Wikipedia tells me they were an English progressive rock band who achieved critical acclaim and moderate commercial success during the mid to late 1970s.




5. Stardrive with Robert Mason - Rushes.mp3
//Intergalactic Trot 1973

I love this, just full on wig out synthesized jazz-funk-fusion. You should see the size of the thing on the back of the LP. Extracts from the sleeve notes: "Using a few pre-constructed parts plus a lot of custom-designed gear and great ingenuity, Robert Mason has built the world's first multi-voiced synthesizer that can be played like a real keyboard instrument with full chords and tonal clusters. Never before has man and machine come so close together with such intimate rapport."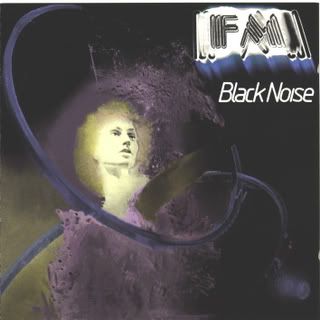 6. FM - Slaughter In Robot Village.mp3
//Black Noise 1978

I saw this album at a flea market in Toronto (where the band originate), I liked the cover but wasn't sure if it was going to be too 'Rock' for my tastes so I left it for a while. On my way back I picked it up because I couldn't leave a track called "Slaughter In Robot Village" unheard! Turns out the only guitars they do use are bass and that track was the best on this, the bands debut LP.