7. White Noise - Love Without Sound.mp3
//An Electric Storm 1969

This is one of the earliest and most intricate Psychedelic LP's available and helped pioneer many studio techniques commonly used in the years since. Made before the synthesizer boom, it was created using (abusing?) various studio gear, homemade effects boxes and reel to reel splicing. I can't say I enjoy the album in its entirety, the more experimental side 2 is particularly hard work, but the shorter song based tracks on side 1 are very good indeed. This is an album I inherited from my father, dug out after Erol Alkan included the track "Your Hidden Dreams" on his excellent Bugged Out/In compilation.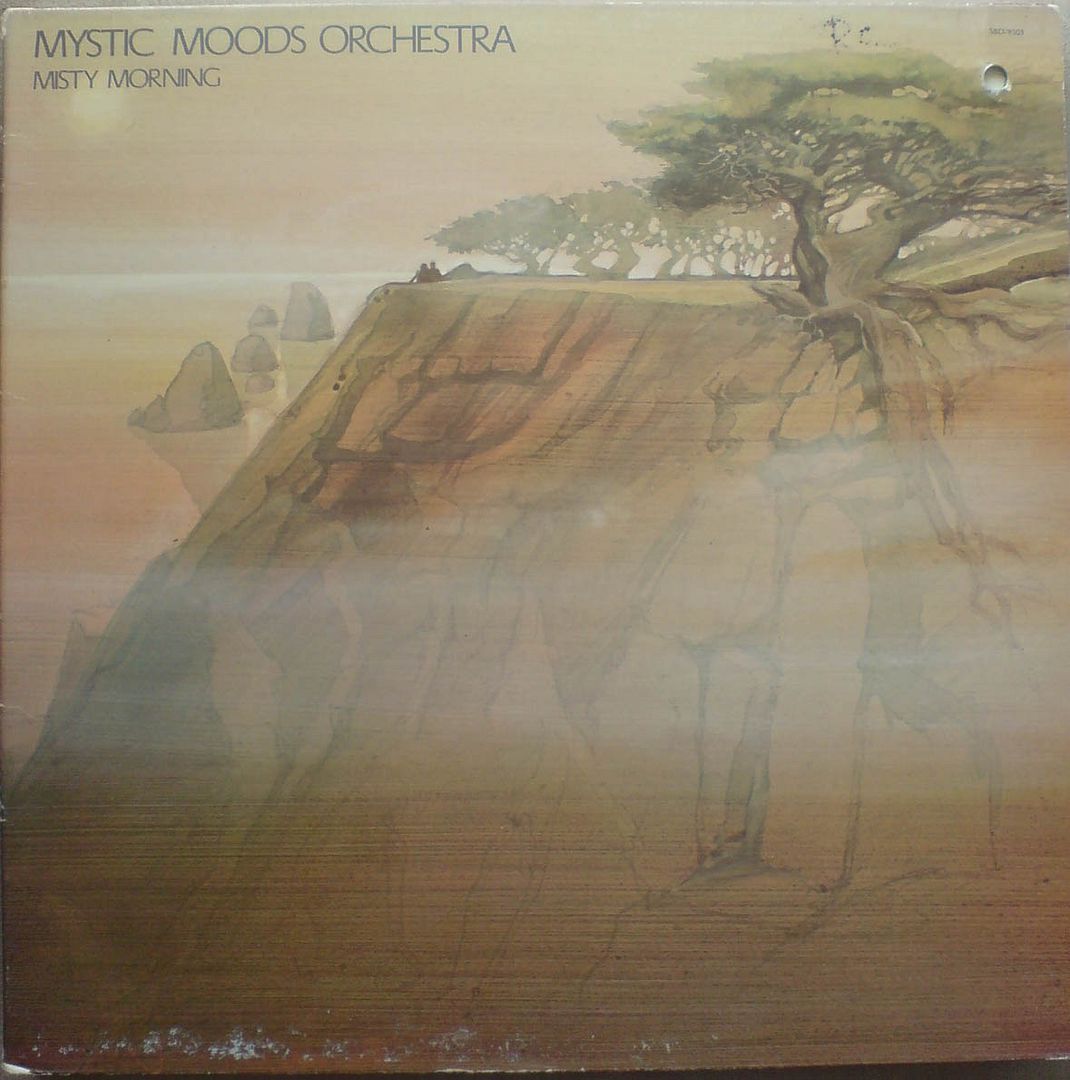 8. Mystic Moods Orchestra - A Man And A Woman.mp3
//Misty Morning 1978

Another I picked up in New York for the excellent cover art. Pretty much the only good two minutes on the album, but what a delightful two minutes they are! I love the lush orchestration and the mixture of kitch, camp and good old cheesiness.




9. A.Vuolo & E.Grande - Drops In The Wind.mp3
//Desert 1979

This track is from the most expensive LP I've ever bought (an extortionate £26!!) but with tracks like this and the unlikeliness of finding a copy again, I just had to splash out the cash. The album was recorded and produced in 1979 but didn't get a release until the Italian label Cardium issued a limited run in 2007. It's a great mixture of Cosmic Disco, Jazz-Funk and Downtempo grooves - highly recommended.