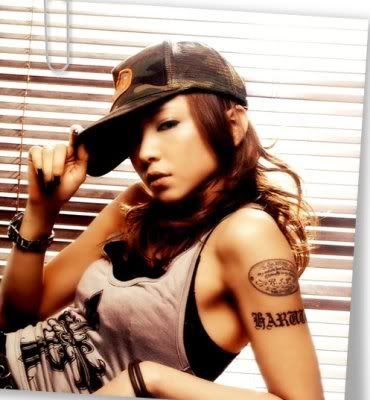 I like finding oddities of tunes in unlikely places. This is one such example. Namie Amuro is one of J-Pop's biggest selling artists with total sales of 27 million and was possibly the most well recognised name on the scene in the 90's. The music is typically hi-octane DDR Pop. More recently she has moved into a more Americanised R&B sound, working with the likes of Dallas Austin, and proclaiming herself 'The Queen of Hip-Pop'.

'Storm' doesn't fit with any of this. It's a smokey Jazz bar type of tune, with a modern squelchy beat. It reminds me quite a bit of Christina Aguilera's current 30's/40's fixation, but with a lot less diva attached.

Namie Amuro - Storm

If you are feeling adventurous you can find 'Storm' on the 1997 album 'Concentration 20', which you can buy from here.